A retirement community on the banks of Kaveri.
It is known that senior citizens' gated community or retirement homes in India are in big demand for the last 20 years.
Ever since the Indian computer engineers started deserting India, leaving their parents to tend for themselves, a spate of retirement homes has started springing up here and there.
Initially, the demand for taking refuge in a retirement home was centered around big cities such as Bangalore and Chennai.
Now, the trend has changed fully. Senior citizens community homes are now being developed in villages assuring pollution-free environment and fresh vegetables and fruits.
One such retirement home for older adults is now functioning in Goovindapuram, a village near Kumbakonam, Tamilnadu.
Kumbakonam is a highly preferred place among older adults because of several temples nearby. Besides, the cost of living is considerably cheap.
Kumbakonam is well connected with rail and road networks.
'Srivathsam' is the name of the old age home in Kalyanapuranm, near Govindapuram, Kumbakonam.
Here is an aerial view of the gated community for senior citizens.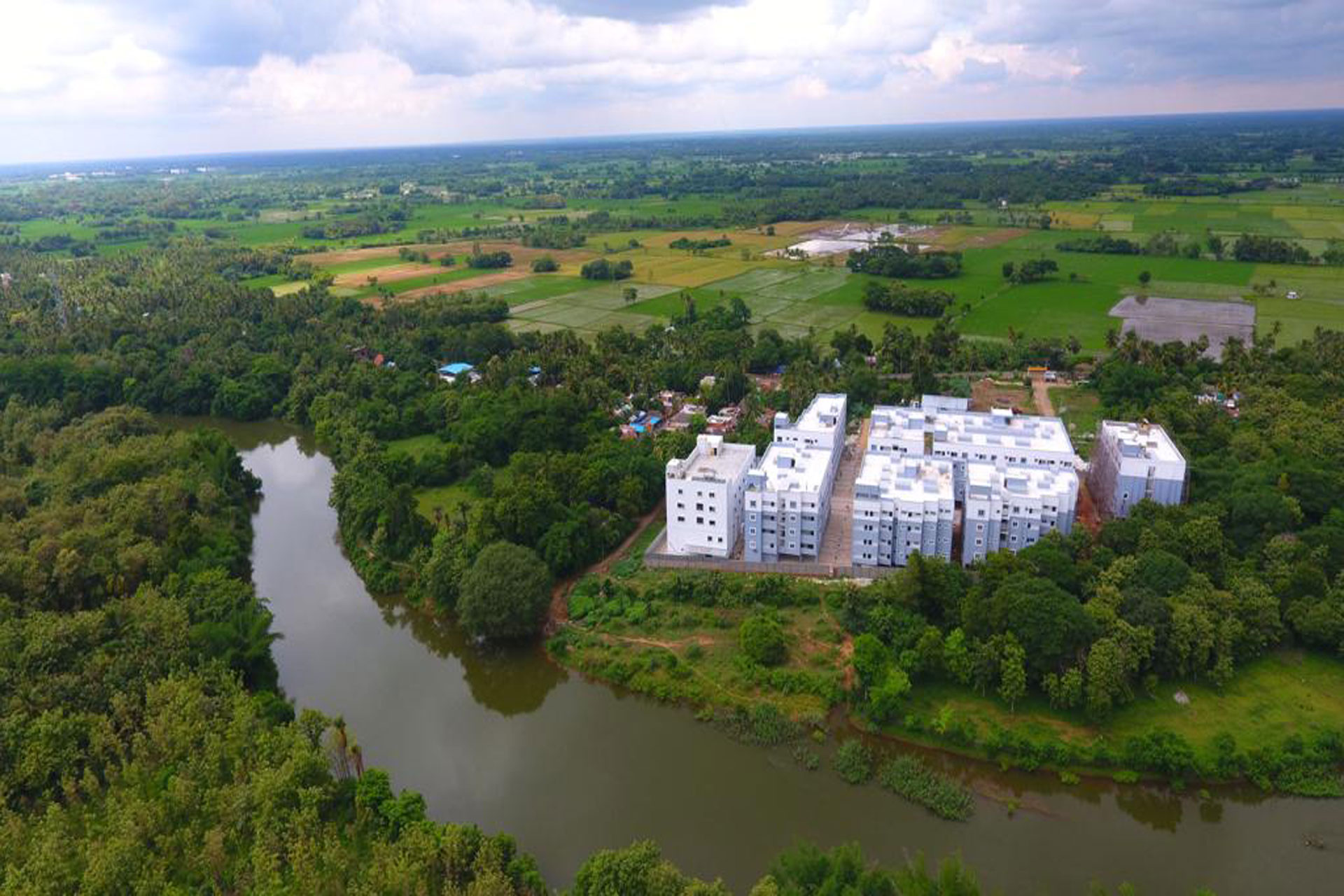 You can see the river Kaveri flowing adjacent to the apartment complex.
The gated community for elders is fitted with all the necessary facilities such as a library, medical care, and sattvic food.
I personally am a bit confused about its location. Is it located in Govindapuram or Kalyanapuram near Kumbakonam?
For details about the facilities, amenities, and pricing of an apartment in Srivathsam retirement community, please visit http://www.srestateskumbakonam.com/.